You Get Our Undivided Attention
That distinction of single focus on you alone sets us apart from other home improvement contractors. One of the greatest frustrations homeowners face during a remodeling project is downtime and waiting for the contractor while their home is torn apart. Our process is designed to make your remodeling project flow smoothly so your excitement isn't spoiled by frustration.
This means we don't balance multiple projects simultaneously. Your project is our ONLY project until your home is even more thrilling than you imagined it in advance. It's actually a thrill for us to be able to provide that for you.
Here's a brief outline of how it works:
Step 1: Getting to know you and your project
This first step is a mutually beneficial and complimentary interview. The term interview is carefully chosen to describe this because we are interviewing each other. We are getting to know you, your home, your needs, preferences, objectives, desires, dreams, and insights into how we can make your home improvement project a huge success. This is NOT a sales presentation, it is a discovery process.
Your number one objective is not to "get a quote" but to interview us to assure we are the best contractor for your project. Unless someone you trust already told you how awesome we are, we expect you to be interviewing other contractors.
By the time this interview is complete, you will have cost and time frame projections for your project, an understanding of our standards and policies, and several creative ideas offered that you may not have thought of on your own. The primary goal is to assure all your options have been discussed and considered, and that your questions and concerns have all been properly addressed.
Step 2: Materials selected
Once the scope, estimated costs, and time frame for your project have been established, material choices will be made. This is very much a collaborative effort as our expertise and your objectives will be combined to determine the best selection of materials.
Step 3: Written proposal
N. Huckins Construction will then develop a formal written proposal detailing the scope of work, materials, construction schedule, costs, etc. Any subcontracting required will also be specified. If the services of an architect, designer, or engineer are needed, the proposal will also include these. Our goal is to anticipate every variable and protect you from "unexpected" surcharges that some contractors have a reputation for habitually encountering.
Step 4: Construction begins
When the scheduled day for your project arrives, N. Huckins Construction serves as your advocate to keep things as simple for you as they can be. We manage work crews, subcontractors, vendors, paperwork and payments, etc. We'll minimize the dust and inconveniences as much as humanly possible so the unveiling of your dream can arrive as quickly and painlessly as we can make it.
Step 5: Construction completed on time
We go to great lengths to assure that the N. Huckins Construction name has a stellar reputation. That means delivering on every promise made, adhering to the values you expect from us after reading them on this site, and yes, completing your project on time and on budget. It's not only about meeting these standards but exceeding them so you can be among those who will recommend us to others with enthusiastic confidence.
If you have other questions about N. Huckins Constuction, we've answered many of the more common ones. Be sure to contact us to experience the difference we can make for you and your home with our processes designed around you.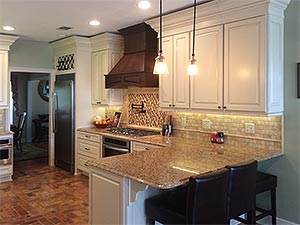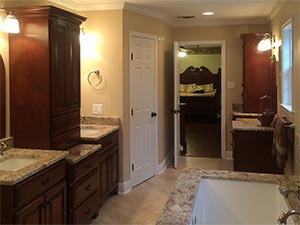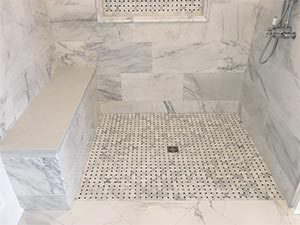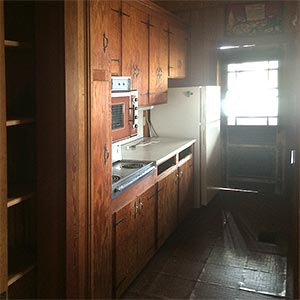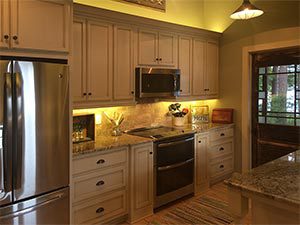 We highly recommend Nathaniel's work, and not only do we have a beautiful new master bathroom, but we had a wonderful experience working with "Huck".