Third Generation Remodeler and Builder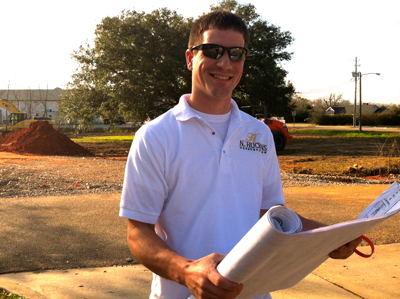 Nathaniel Huckins (Huck) is both the owner and perfectionist that makes N. Huckins Construction a highly respected name in Mississippi Gulf Coast home remodeling. His name is on every project because having a good name is as important to young Huck as it has been to many generations before him.
Generations and character are both key words. Huck trained under his father and grandfather in the construction trade. His character led him to serve six years as a builder in the military to further develop his discipline, leadership, and construction management skills.
As important as the skills are, anyone with training can learn them. You can find skills and quality with other local companies. What's harder to find is the personalized touch, the values handed down over generations that seem to have mostly disappeared from the market, and the respect for those generations that sacrificed for the good things we enjoy.
One of our specialties is Aging in Place Remodeling—helping elderly people live independently and safely in their homes as long as possible. But we also effectively meet the remodeling needs of homeowners in all age groups who recognize the value of personalized service and over the top attention to detail (Huck admits to struggling with perfectionism).
We began our introduction to our company by emphasizing the importance of a good name. When you contact us to discuss your remodeling project, you can be sure you'll be treated with the respect that has earned us the good name you read about in the reviews…his own name Huck was bold enough to use as a company name.